As we approach the end of June the current mini bull run in the Top cryptos is giving rise to optimism in both analysts and enthusiasts. Cryptocurrencies like Solana are getting positive reviews and recommendations from social influencers.
A widely followed crypto trader believes that one top-10 altcoin could double in price amid a crypto market bounce.
Pseudonymous crypto analyst Bluntz tells his 223,000 Twitter followers that he is "liking" Solana SOL after the Ethereum ETH competitor completed an Elliot Wave Theory three-wave correction pattern as well as bounced from a major support level.
According to the Elliott Wave theory, the main trend in the price action of an asset occurs in a five-wave pattern while a correction occurs in a three-wave pattern.
The Elliot Wave Theory is a way to analyze these price movements and make predictions about future trends.
According to the theory and Bluntz, the price of SOL went through a pattern of three waves during a correction. A correction means that the price is temporarily going down after a period of going up.
The first wave in the pattern is a downward movement. It's like a small dip in the price of SOL. This happens because some people who invested in SOL decide to sell their coins, causing the price to drop a little.
The second wave is an upward movement. After the small dip, the price starts to go up again. This happens because new people become interested in buying SOL at a lower price, and they start investing in it. As more people buy, the price goes up.
The third wave is another downward movement, but it's usually bigger than the first wave. This happens because some of the people who bought SOL during the second wave start to sell their coins. As more people sell, the price goes down even more.
Bluntz goes on:
"One of the altcoins I'm liking here is SOL.
Solid strong reaction from a major support level, clean three-wave move down on high time frames.
I think this has potential for 100% upside and I rarely call shit like that."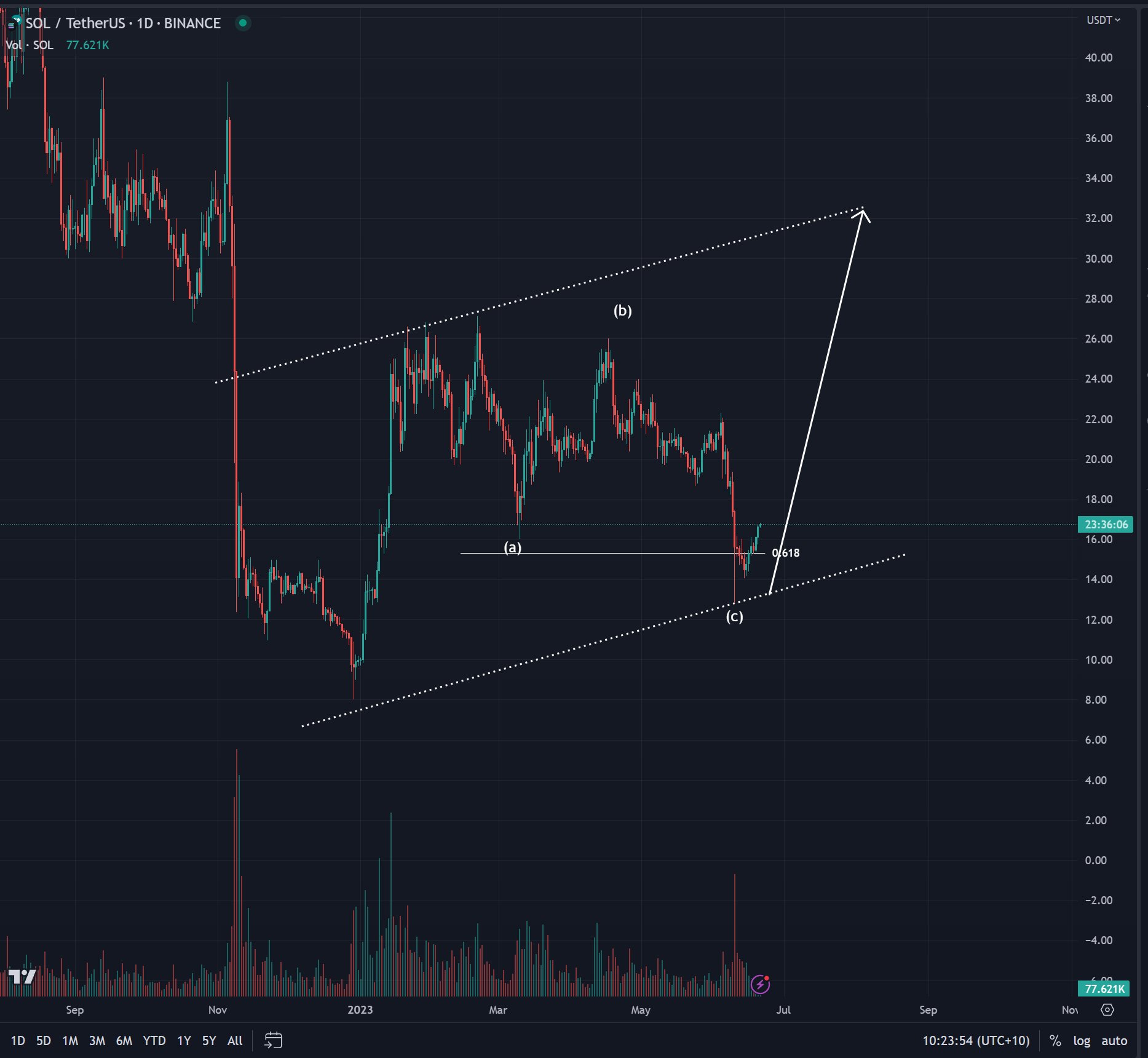 Solana is trading at $16.75 at time of writing.
Turning to Bitcoin (BTC), the pseudonymous analyst says that the flagship crypto asset is flashing a bullish signal on the daily chart.
"Beautiful downtrend/bull flag breakout on daily.
I think it's time to start taking some more risk again."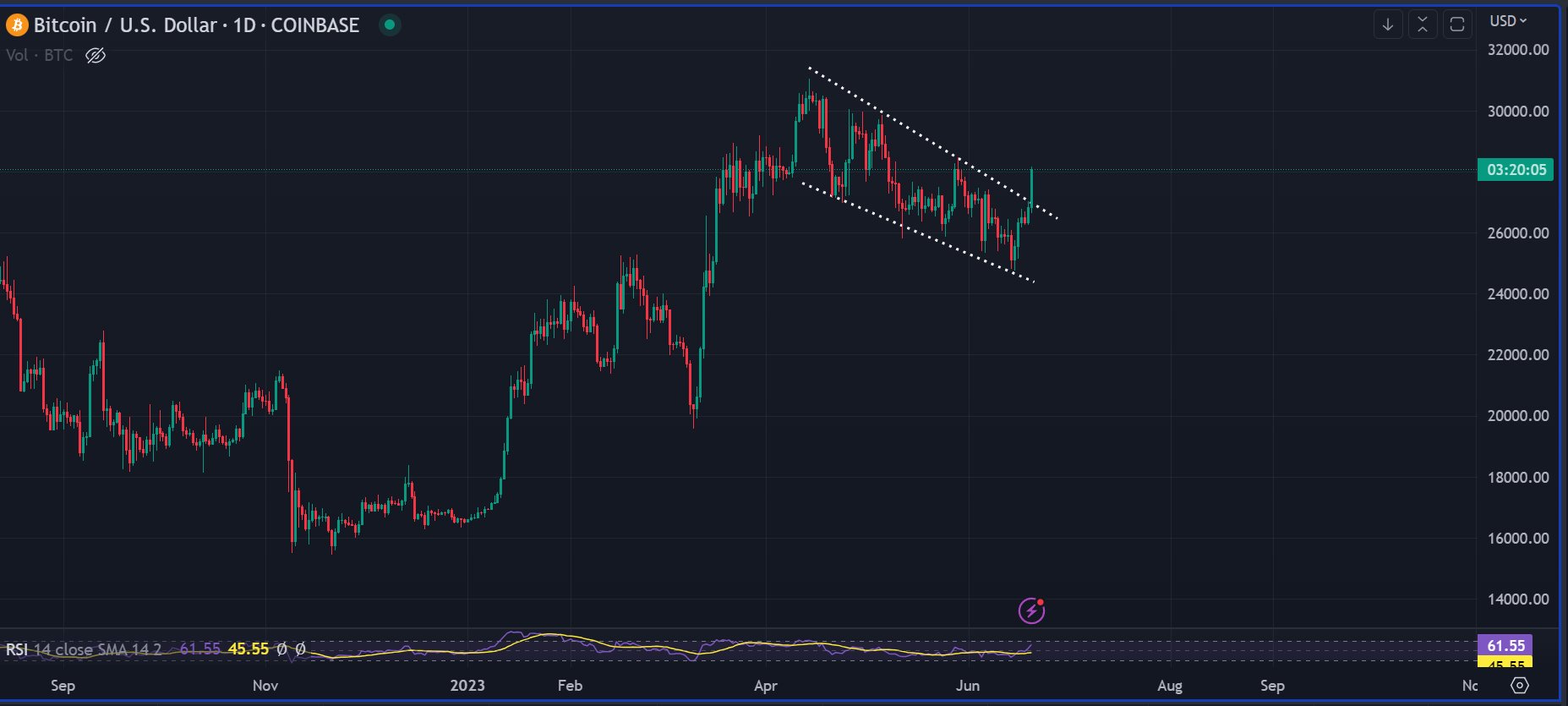 A bull flag pattern typically signals that the uptrend which was underway prior to the price descent is about to resume.
Generated Image: Midjourney